« Back to News List
Dr. Greg Lakin added to Board of Directors for Balstar Healthcare Services, Inc.
July 17th, 2018
---
Dr. Gregory Lakin Joins Balstar Healthcare Services, Inc. Board of Directors
WICHITA, Kan., July 17, 2018 (Newswire.com) - Balstar Healthcare Services, Inc. announces the addition of Dr. Gregory Lakin, D.O., J.D., M.R.O, to its Board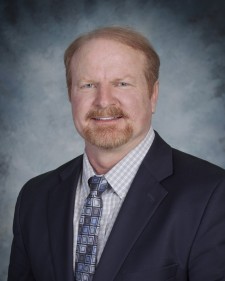 of Directors. Dr. Lakin formerly provided advisory services for the company and is the current Medical Director for Fieldview™ at Holland, a Balstar facility. (See www.fieldviewatholland.com)
Fieldview at Holland is a state-of-the-art 64-bed substance abuse recovery facility offering individualized care to those 18 and over struggling with addiction. The addiction treatment facility started accepting patients June 13, 2018. Fieldview™ at Holland offers a variety of treatment services, including medically monitored (prescription managed) detox, residential inpatient care, intensive outpatient care, outpatient care, partial hospitalization, and sobriety coaching. As Medical Director at Fieldview at Holland, Dr. Lakin oversees the entire medical process of addiction treatment.
The addition of Dr. Lakin to the Board of Directors provides Balstar Healthcare Services, Inc. with additional insight into the world of behavioral health and addiction treatment. Dr. Lakin's currently acts as the Chief Medical Officer of the Kansas Department of Health and Environment and was recently-appointed the Chair of the Kansas Substance Abuse Task Force by Kansas Governor, Dr. Jeff Colyer.
Dr. Lakin holds a wide variety of licenses/certifications, including:
Kansas Board of Healing Arts
DEA License to prescribe scheduled narcotic
X- License to prescribe buprenorphine
Certificates in BLS, ACLS, ATLS, NRP, etc.
Certificate of additional training in Addiction Medicine by the American Osteopathic Academy of Addiction Medicine
Certified Medical Review Officer regarding drug of abuse in the employer setting
Board Certified Family Practice
CPR Physician Investigator License for Clinical Research Trials
Additionally, Dr. Lakin has been the recipient of numerous awards for his insight and work in addiction treatment, including 2016 Healthcare Hero for innovative treatment of Opiate Addiction, 2014 Skilled Nursing Excellence presented by the State of Kansas, to name a few.
Dr. Lakin's education background includes obtaining his undergraduate from the University of Northern Colorado, Doctor of Osteopathic Medical from Kirksville College of Osteopathic Medicine and Juris Doctorate from Northwestern School of Lewis and Clark College. Dr. Lakin currently is associated with many professional organizations including American Osteopathic Academy of Addiction Medicine, Sedgwick County Osteopathic Society, Kansas Association of Osteopathic Medicine, American College of Osteopathic Family Physicians, AMA, AOA, Theta Psi – Osteopathic Fraternity.
About Balstar Healthcare Services, Inc.
Balstar Healthcare Services, Inc., a Nevada corporation, is the parent company of Fieldview Healthcare, Inc. and is engaged in the location, development, and management of substance abuse recovery facilities.
About Fieldview Healthcare, Inc.
Fieldview Healthcare, Inc., a wholly owned subsidiary of Balstar Healthcare Services, Inc., is a substance abuse treatment management company with headquarters in Wichita, Kansas. Fieldview Healthcare, Inc. manages the facility at Fieldview in Holland.
« Back to News List